Recipe for Salted Caramel Chocolate Chip Cookie Bars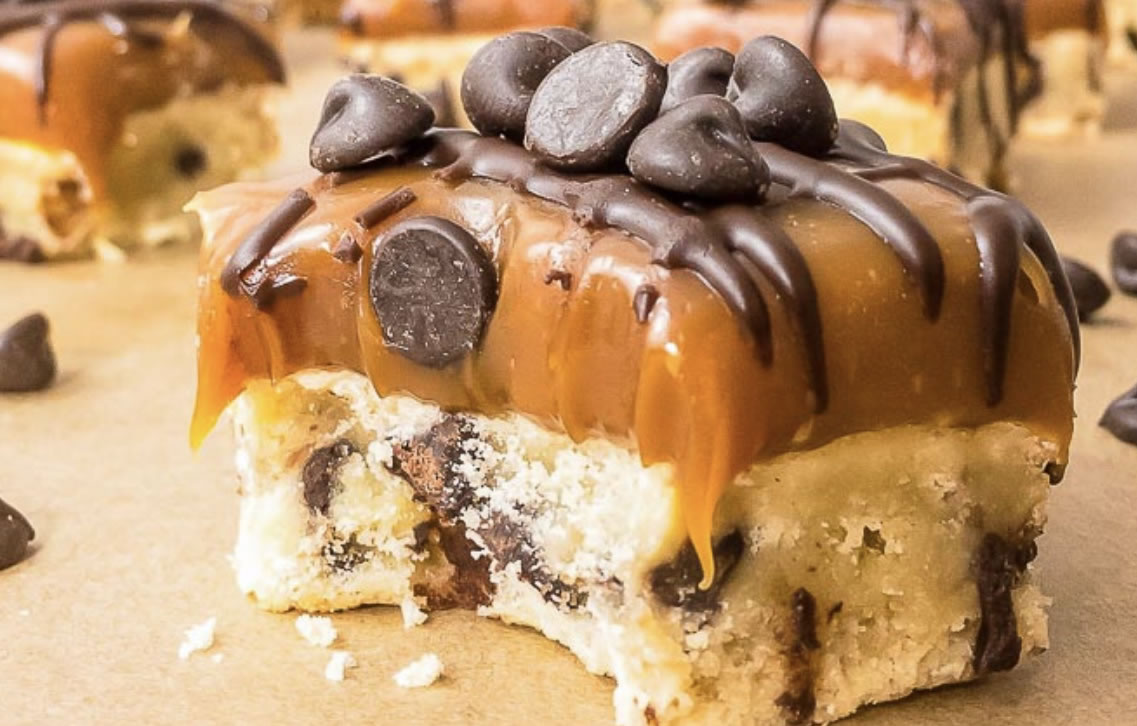 What you need:
Savory Sweets Chocolate Chunk Cookie Dough or Gluten Free Chocolate Chip Dough
1 Cup White Sugar
½ Cup unsalted Butter
8 oz Heavy Cream
Chocolate Chips for top
Directions:
Preheat oven to 350 degrees F.
In a 9"x7" lined baking sheet, press cookie dough into bottom about 1/2inch thick.
Bake in a 350 degree oven for about 13-15 minutes
Remove from the oven and cool completely
In a saucepan heat 1 cup white sugar, stirring constantly. The sugar may form clubs, but will eventually melt into a thick golden brown liquid. Be careful not to burn the caramel.
Once the sugar is completely melted, add the butter. The caramel will bubble a lot- be careful! Keep stirring until the butter is melted. It may separate from the sugar, that's ok.
Very slowly, pour in the heavy cream while stirring. It will rapidly bubble and may splatter. Let the caramel mixture boil for about a minute.
Let the caramel cool to room temperature before pouring onto the cookie bottom.
Let it cool in the pan overnight in the fridge.
Once cooled, take out the bars and cut into piece.
Top with extra chocolate chips and a chocolate drizzle.
ENJOY!
→