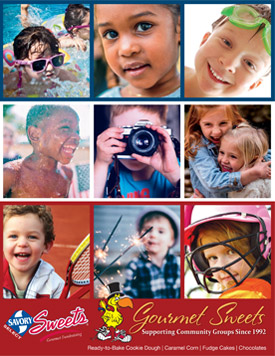 3lb Fully Loaded
Download Brochure & Order Form
Our Most Popular Program!
The Fully Loaded brochure offers up the widest variety of cookie dough, caramel corn, lava cakes and confections.
---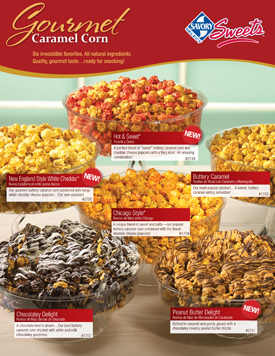 Caramel Sensations
Download Brochure & Order Form
Our Gourmet Caramel Corn can't be beat!
6 flavors of our popular caramel corns make for one SWEET and EASY fundraiser – no refrigeration required
---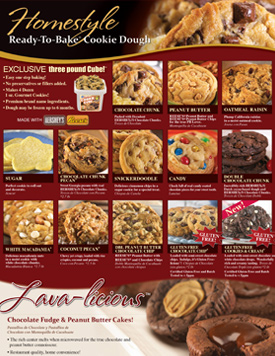 Homestyle Cookie Dough & Lava Cakes
Download Brochure & Order Form
Do you love cookie dough and lava cakes?
Keep things Sweet and Simple with this program, 13 of our BEST cookie dough flavors paired with our popular lava cakes!
---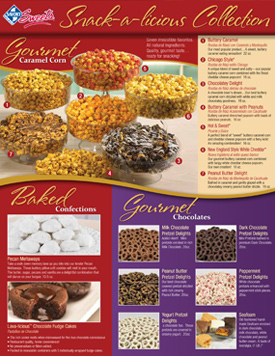 Snack-a-licious Collection
Download Brochure & Order Form
OH MY MY! So Much Sweetness!
An amazing collection of our top selling Gourmet Treats with the ease of No Refrigeration!
7 caramel corn flavors, 5 pretzels, lava cakes, pecan meltaways and seafoam.
---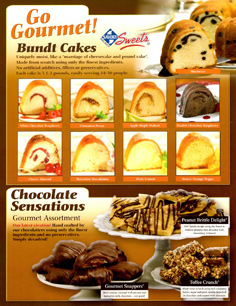 Gourmet Bundt Cakes & Chocolate Sensations
Download Brochure & Order Form
Butter & Sour Cream in a cake… Gourmet Confections…YES PLEASE!
This brochure is a great tag on with any of our other programs to enhance your fundraiser and your profits.
---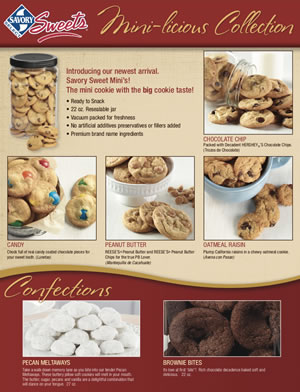 Mini-licious Collection
Download Brochure & Order Form
The mini cookie with the big cookie taste!
These ready to snack treats are what people are looking for!
Free Sales Tally Software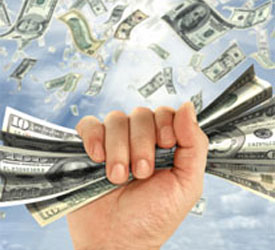 Manage your fund-raiser like a pro! Our new online tally software does not require any special software - it's 100% web-based and super-easy to use! Ask your sales person how to get started with Savory Tally.
Grab and GOurmet Caramel Corn Fundraising
Fundraising just got easier with Cheers 4 FUNdraising's Grab and GOurmet! Take your fundraising to a whole new level with our delicious, rich Buttery Caramel Corn and our amazing sweet n' salty Chicago Style Caramel Corn!
Each Grab and GOurmet kit contains:
6 bags of Chicago Style Caramel Corn
6 bags of Buttery Caramel Corn
12-count case with seller carrier tote included!