Change your attitude, and change your life.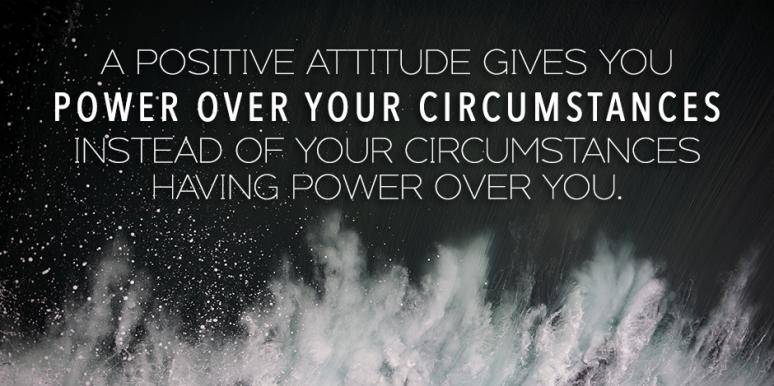 Have you ever been in the middle of chaos and felt completely helpless? There is so much in life that we have no control over. I always tell my kids- the only thing you can control is your own self. I need that reminder just as much as they do.
If you are a Type A Personality like me, you need to have control over any situation. It's difficult to let things go. Are you the type of person that always sees the negative or what could go wrong with a situation? It's hard to keep a positive outlook on things when you are always thinking about the worst possible outcome.
Occasionally, I will let everything get to me and I will retreat into the dark cave of despair. It's difficult to pull yourself out of that. I like the quote above- it's a good mantra to repeat to yourself when you begin to feel the pull of chaos. You only have control over yourself and your outlook. Be in charge of that. Life is so much easier to handle and enjoy when you don't feel like you are suffocating with problems that are out of your control.
Finding the positives may be as simple as how good a cup of coffee tastes in the morning. Or the bright green grass after the rain. Maybe it's a warm towel fresh out of the dryer. Your positives may be bigger- like the fact that you have a warm house to live in and food to eat for dinner. Maybe your positives aren't concrete. Maybe it's the feeling that you get when your kids snuggle you on the couch, or the smell of your favorite person.
Change your attitude, and change your life.
Attitude is on YOU - We can help you change your FUNdraising!
→